Why to buy Moshi iOn Glass Screen Protector For iPhone 11 pro – Black :
Keep Your Device Protected
Moshi's IonGlass is an atomically-strengthened glass screen protector for your iPhone xs max that exhibits exceptional hardness exceeding that of steel. This makes IonGlass nearly impossible to scratch, even with a knife. Unlike typical screen protectors cut from flat sheets, IonGlass is precision-molded to perfectly fit your iPhone curved screen. This provides complete edge-to-edge coverage for added peace of mind knowing that your touchscreen is protected at all times by the best there is.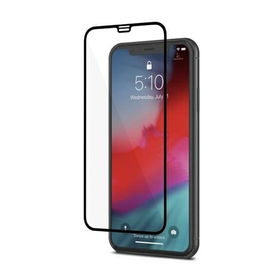 The Precision ionglass screen protector is made with specially processed glass to protect the screen of your device from drops, shocks and scratches by effectively absorbing the impact. The ion glass freely navigate your device, with the same responsiveness you've come to expect.