Why to buy Apple iPhone XS Max eSIM Dual SIM Phone – Gold :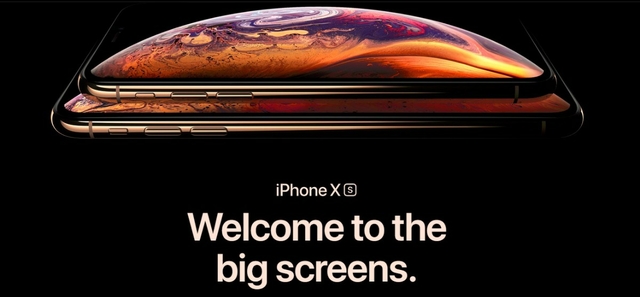 Display: Super Retina,The Beauty Of OLED. On A Whole New Scale.
Super Retina. In big and bigger. An all-screen design gives you a large, beautiful canvas for everything you love to do. iPhone XS with 5.8-inch Super Retina custom OLED display And iPhone XS Max makes it massive, with a screen that measures 6.5 inches — our largest display ever on an iPhone.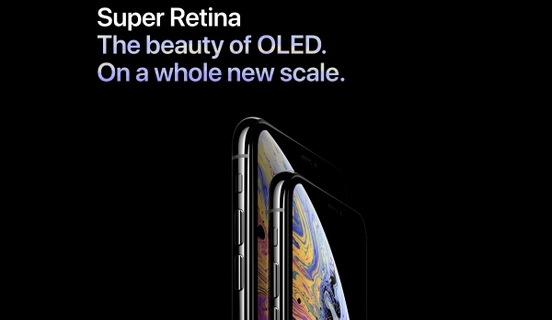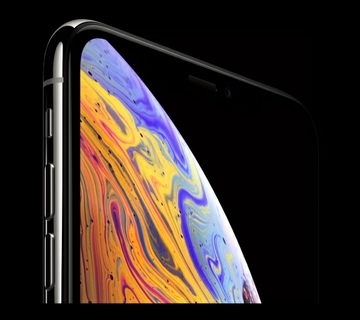 The OLED panels in iPhone XS allow for an HDR display with the industry's best color accuracy, true blacks, and remarkable brightness and contrast. They're the sharpest displays, with the highest pixel density, on any Apple device. 1,000,000 to 1 contrast ratio and Wide color gamut with systemwide color management.
Advanced color management automatically displays your content in wide color. So everything you look at looks beautiful.
HDR10 And Wider Stereo Sound
With support for Dolby Vision and HDR10 titles from iTunes, Netflix, and Amazon Prime Video, movie night comes to iPhone.2 Wider stereo playback makes it all sound great. And your HDR photos — even those you captured before — will have a 60 percent greater dynamic range.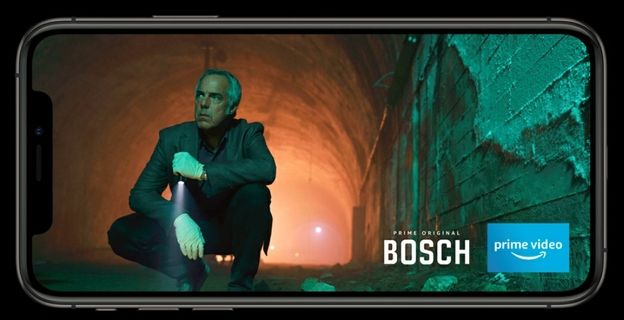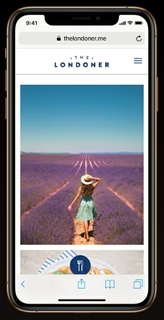 A six-channel light sensor subtly adjusts the white balance onscreen to match the color temperature of the light around you. So images on the display look as natural as on a printed page and are easier on your eyes.
A New Level Of Water Resistance
The most durable glass in a smartphone, sealed and precision-fitted with the surgical-grade stainless steel band, helps create a more water-resistant enclosure — up to 2 meters for 30 minutes. iPhone XS even resists spills from coffee, tea, soda, and more.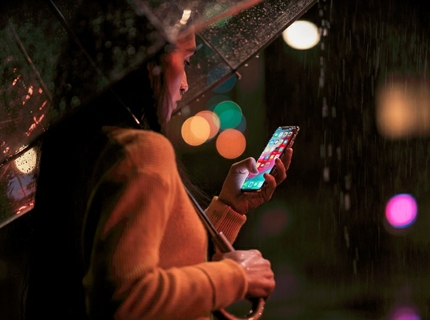 A12 Bionic: The Smartest, Most Powerful Chip In A Smartphone.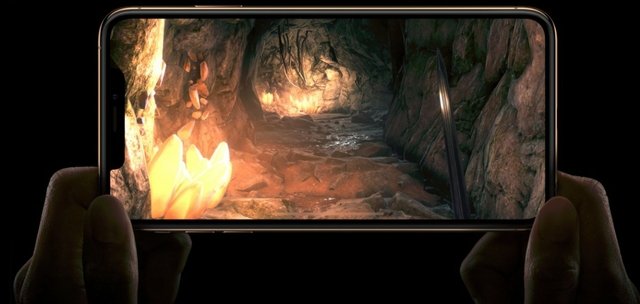 The A12 Bionic, with our next-generation Neural Engine, delivers incredible performance. It uses real-time machine learning to transform the way you experience photos, gaming, augmented reality, and more.
A Whole New Level Of Intelligence
Apple-designed CPU. Two performance cores tackle heavy computational tasks. And four efficiency cores take on everyday tasks. Our newest performance controller dynamically divides work across these cores, harnessing all six when a power boost is needed. 2 performance cores Up to 15% faster than A11 Bionic and 4 efficiency cores Up to 50% lower power usage than A11 Bionic
Apple-designed GPU. A new fourth core and lossless memory compression bring big gains in graphics performance to games, video editing, and visually demanding apps. 4-core GPU Graphics performance Up to 50% faster than A11 Bionic Metal 2 optimized.
Apple-designed Neural Engine. Our Neural Engine is built for advanced, real-time machine learning. That means iPhone XS can recognize patterns, make predictions, and learn from experience, similar to the way you do.
The Neural Engine is incredibly fast, able to perform five trillion operations per second. It's incredibly efficient, which enables it to do all kinds of new things in real time. And it's incredibly smart, so you can do things like jump right into immersive AR experiences. And quickly find all your pictures of dogs. Or beaches. Or babies.
8-core architecture 5 trillion operations per second Core ML runs Up to 9x faster
than A11 Bionic
Enhanced ISP. The image signal processor features a refined depth engine, which captures extraordinary detail in Portrait mode. And with Smart HDR, you'll notice far greater dynamic range in your photos
.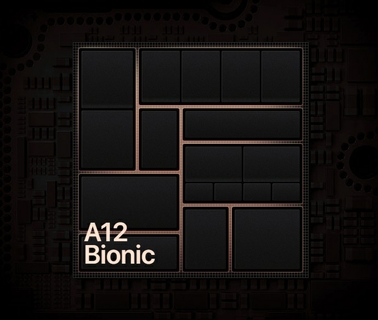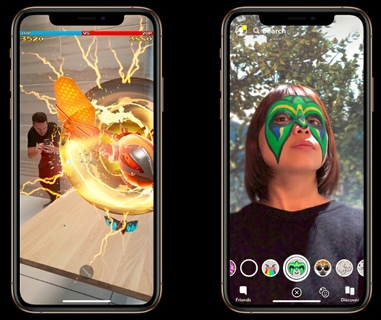 The processing power and intelligence of the A12 Bionic make iPhone XS incredibly capable. But the chip was also designed with efficiency in mind. So when you put all that power into play, you still get great battery life.
Rear camera AR. Faster detection of flat surfaces in a scene lets you jump right into immersive augmented reality experiences.
Front camera AR. Apps can use the TrueDepth camera and A12 Bionic chip to create rich, detailed backgrounds and generate 3D effects.
More A12 Bionic In Action
Immersive gaming. The new GPU makes all kinds of games — especially 3D, graphics-intensive gameplay — faster and more fluid. iPhone has never been this much fun.
Smart HDR. The enhanced ISP processes even more data from the camera sensor. Which gives you greater dynamic range with better motion freezing, excellent noise reduction in low light, and more.
Expressive Memoji. Together, the A12 Bionic and TrueDepth camera track more than 50 facial muscles to make Memoji that move and react like you.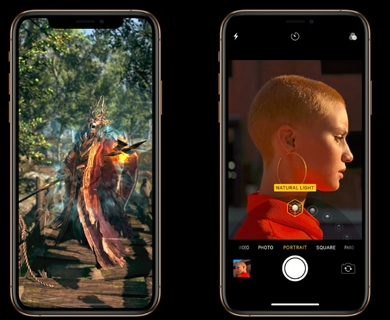 Dual-camera System: Say Hello To A New Era Of Photography.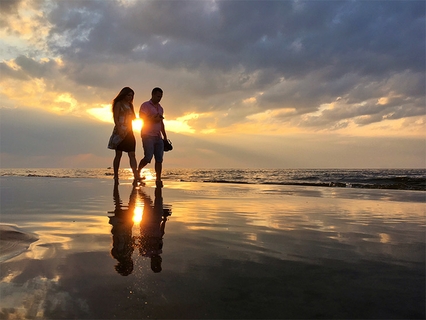 Sensors, processors, algorithms, and you. An innovative dual-camera system integrates the ISP, the Neural Engine, and advanced algorithms to unlock new creative possibilities and help you capture incredible photos.
iPhoneography Enhanced
Smart HDR. Leveraging multiple technologies — like faster sensors, an enhanced ISP, and advanced algorithms — Smart HDR brings more highlight and shadow detail to your photos.
Bokeh and Depth Control. iPhone XS has even more sophisticated bokeh, or background blur, for stunning portraits. And all-new Depth Control lets you adjust the depth of field after you shoot.
Enhanced Portrait mode selfies. The TrueDepth camera generates a precise depth map to keep you in focus against a blurred background. Depth Control lets you adjust the depth of field after you shoot.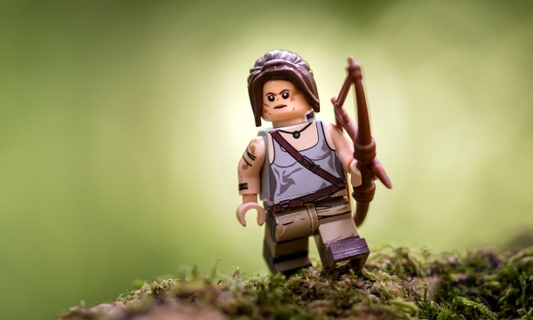 More Low‑light Detail. Sharper Action Shots.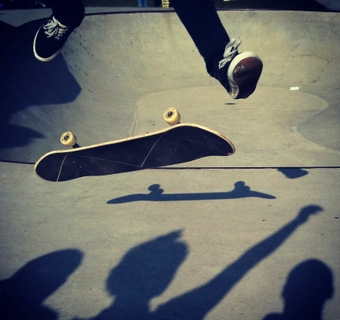 More low‑light detail. The camera sensor features deeper, larger pixels. Deeper to improve image fidelity. And larger to allow more light to hit the sensor. The result? Even better low‑light photos.
Sharper action shots. Faster sensors, Smart HDR, and zero shutter lag combine to let you freeze a moment in time with more highlight and shadow detail.
4k Video And Wider Stereo Playback
iPhone XS shoots the highest‑quality video of any smartphone. With better low-light performance. Extended dynamic range in videos up to 30 fps. Stereo recording. And stereo playback with wider sound separation.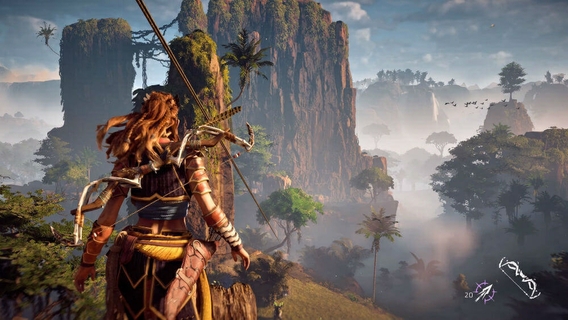 More Control Over Your Image.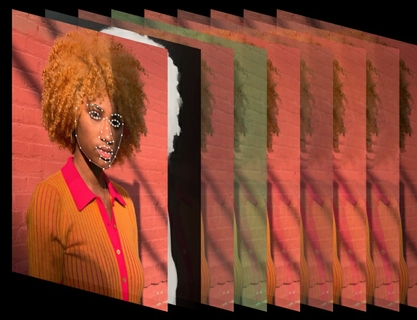 Portrait mode captures depth information that lets you adjust the depth of field and add creative Portrait Lighting effects. Face detection. In Portrait mode, the Neural Engine uses machine learning to analyze data from the camera sensor, quickly distinguishing faces in the frame. Facial landmarking. Once a face is detected, facial landmarking allows iPhone to apply creative Portrait Lighting effects to your subject. Depth mapping. The ISP's advanced depth engine, combined with segmentation data from the Neural Engine, accurately separates your subject from the background.
https://youtu.be/QMWcmzwvw9U