Why to buy Apple iPhone 11 Pro Phone – Green :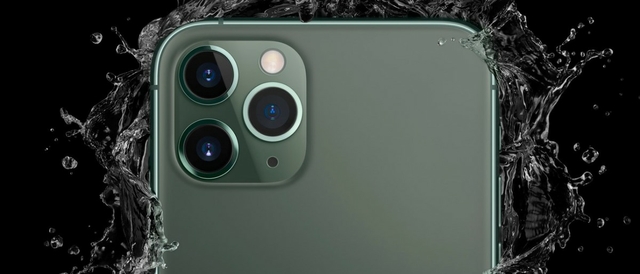 Pro camera system We've three‑upped ourselves.
Meet the first triple‑camera system to combine cutting‑edge technology with the legendary simplicity of iPhone. Capture up to four times more scene. Get beautiful images in drastically lower light. Shoot the highest‑quality video in a smartphone — then edit with the same tools you love for photos. You've never shot with anything like it.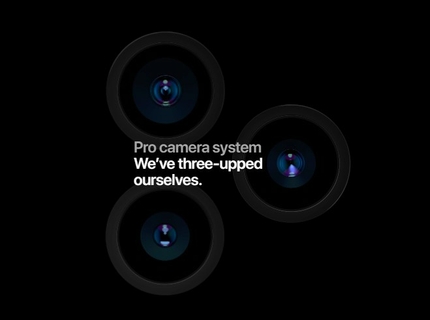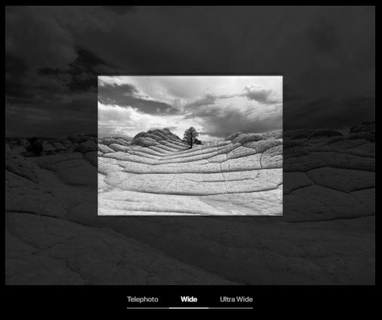 iPhone 11 Pro lets you zoom from the Telephoto all the way out to the new Ultra Wide camera, for an impressive 4x optical zoom range.
Elegant, immersive interface.
We leveraged the wider field of view to let you see what's happening outside the image frame — and simply tap to capture it. And there's almost nothing between you and your subject except a new, Pro camera font. So you're always fully immersed in the scene.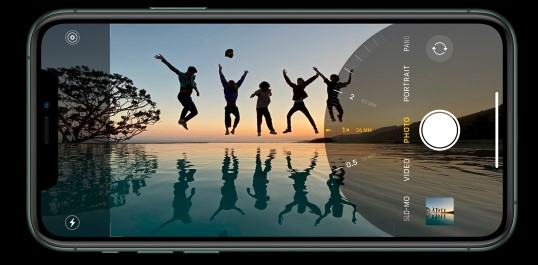 4K video! Shoot it. Flip it. Zoom it. Crop it. Cut it. Light it. Tweak it. Love it.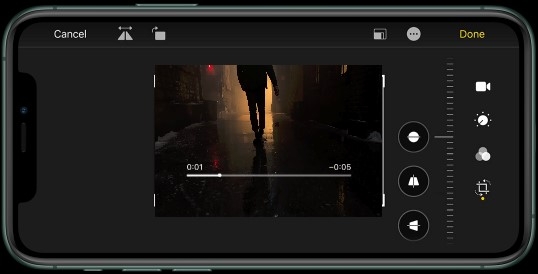 iPhone 11 Pro lets you capture videos that are beautifully true to life, with greater detail and smoother motion. Epic processing power means it can shoot 4K video with extended dynamic range and cinematic video stabilization — all at 60 fps. You get more creative control, too, with four times more scene and powerful new editing tools to play with.
Ultra Wide! Take it all in!
When you just can't squeeze everything into the frame, zoom out. Because the new Ultra Wide camera captures four times more scene than ever. It's like stepping back — way back — without taking a step. Bring on those mountain ranges, soaring cathedrals, and iconic skylines. The 120-degree field of view makes Ultra Wide ideal for landscape photography.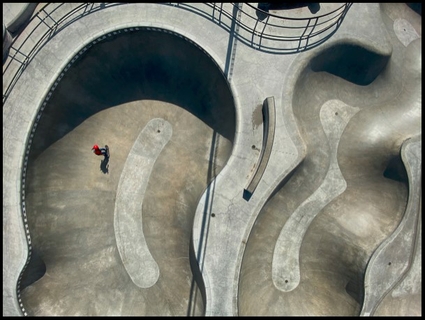 Night mode High tech meets low light.

From dimly lit restaurants to moonlit beaches, the new Night mode uses intelligent software and A13 Bionic to deliver low‑light shots never before possible on iPhone. And it all happens automatically. You can also experiment with manual controls to dial in even more detail and less noise.
Portrait mode! Power to the portrait.
With three cameras working together, you can fit more in your portraits than ever. iOS 13 adds the High‑Key Light Mono effect for studio‑style monochromes. And Portrait Lighting lets you control the intensity of light to flatter your subject — just like you would in a studio. How beautiful is that?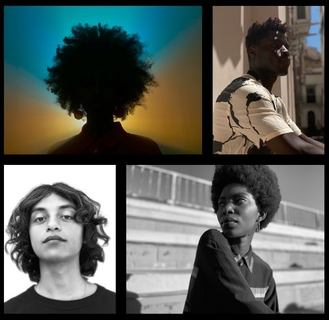 Smart HDR And you thought your photos couldn't get any better.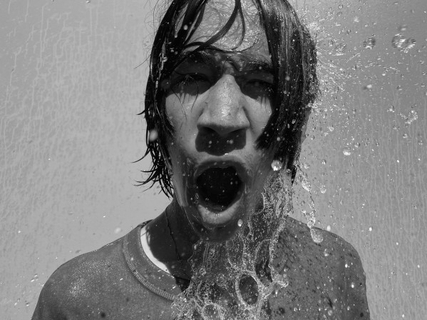 Next-generation Smart HDR uses advanced algorithms to finesse highlight and shadow detail in your image. And now it leverages machine learning to recognize faces in your shot and intelligently relight them. That means iPhone 11 Pro can automatically fine-tune detail in both the subject and the background. Even some DSLR cameras can't do that.
Why selfie when you can slofie?
The new 12MP TrueDepth camera lets you take superfun slow-motion selfie videos at 120 fps, or shoot in 4K at 60 fps. For stills, the camera now automatically zooms out when you rotate your iPhone, so you can get your whole crew in the shot. Yes, even selfies can be Pro.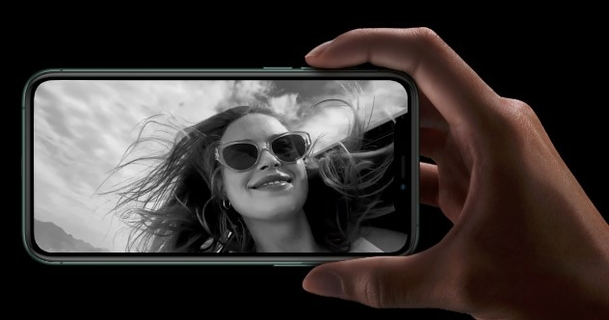 The brightest, sharpest iPhone display ever
The Super Retina XDR display boasts not one but two new peaks of brightness and understands when to use them. It hits up to 800 nits when you're out in the sun — great for shooting and making selects on the go — and up to 1200 nits when you're viewing extreme dynamic range content. It's like having a Pro Display XDR on your iPhone.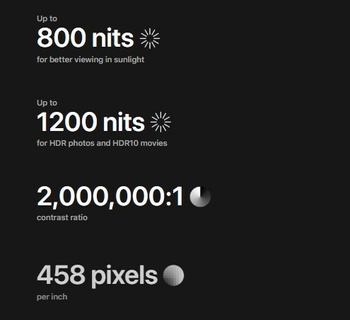 Pro performance A chip so advanced, even we're trying to catch up.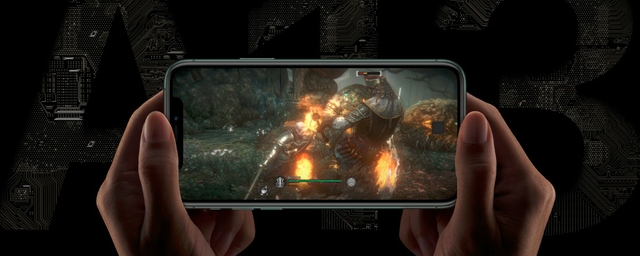 We custom‑built A13 Bionic with a focus on machine learning across the entire chip — enabling experiences that simply aren't found on any other smartphone. In fact, it's so fast, so powerful, and so intelligent, it's years ahead of any other chip. Which gives you an unfair advantage.
Precision milled | Dual ion-exchange
Creating tougher glass isn't rocket science. It's molecular science.The toughest glass in any smartphone, front and back.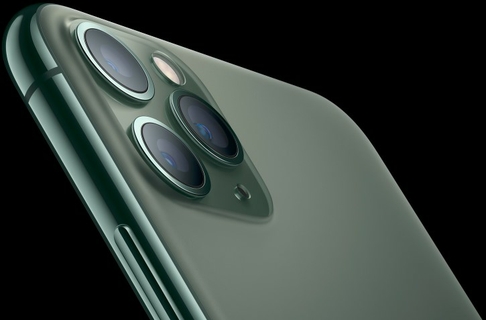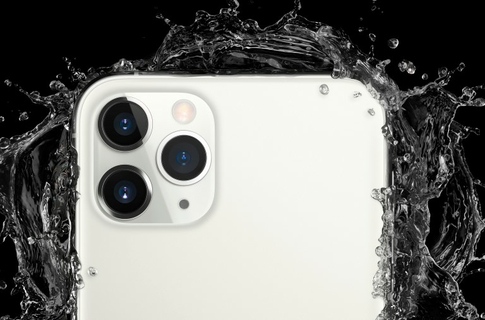 Our most water‑resistant iPhone ever. IP68 rating water resistant to a depth of 4 meters for up to 30 minutes. Spill resistant for common liquids like coffee, tea, and soda. Dust resistant thanks to precision‑fitted seals
Apple products are designed to protect your privacy.
At Apple, we believe privacy is a fundamental human right. And so much of your personal information — information you have a right to keep private — lives on your Apple devices. Your heart rate after a run. Which news stories you read first. Where you bought your last coffee. What websites you visit. Who you call, email, or message. Every Apple product is designed from the ground up to protect that information. And to empower you to choose what you share and with whom. We've proved time and again that great experiences don't have to come at the expense of your privacy and security. Instead, they can support them.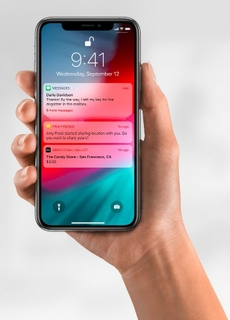 Face ID is now 30 percent faster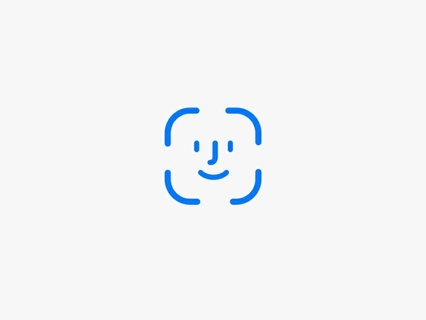 It works from farther away. At more angles, too. And it's still the most secure facial authentication in a smartphone.
Excellent trade‑in value. Good taste pays off.
iPhone 11 Pro is designed to last, so it holds its value longer. Should you ever decide to part with it, you can use that value toward your next iPhone. With Apple Trade In, we'll find your phone a new home — the best form of recycling there is. And when it finally reaches the end of its lifespan, we'll use a sophisticated disassembly robot to recycle every bit of it we can.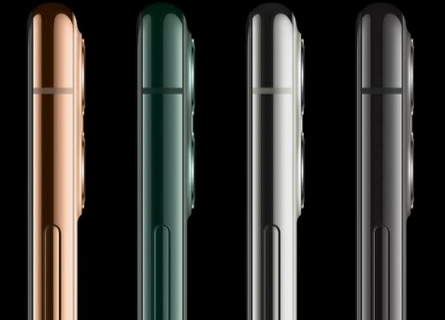 https://youtu.be/cVEemOmHw9Y